Introduction
The SW500 is a powerful surface mount automatic swing door opener that can pull and push heavy swing doors weight up to 500 kg for single door which is 0.7 meter(width). With a high standard of security, the door will stop and open immediately to ensure safety when encountering an obstacle. The SW500 automatic door opener received ISO 9001:2008 certification and CE certification
Product Features:
The SW500 is a heavy-duty swing door opener that can pull and push heavy swing doors weight up to 350 kg for single door which is 0.7 meter(width). The unit is easy to install and maintain.
The unit is elegant in design, and it has a big loading force; The end spline teeth and square tenon have perfect cooperation which makes the door bodies run quietly and smoothly.
In case of obstacles during operation, the door will stop or open in the opposite direction.
SW500 unit can be equipped with sensors, wireless press buttons, password card readers, soft-touch switches, infrared hand sensors and other ways to open the door.
According to the actual application, pull-arm and push-arm mounting are available.
It can be used with an electric lock, which offers an outstanding level of safety, even if there is strong wind outdoors.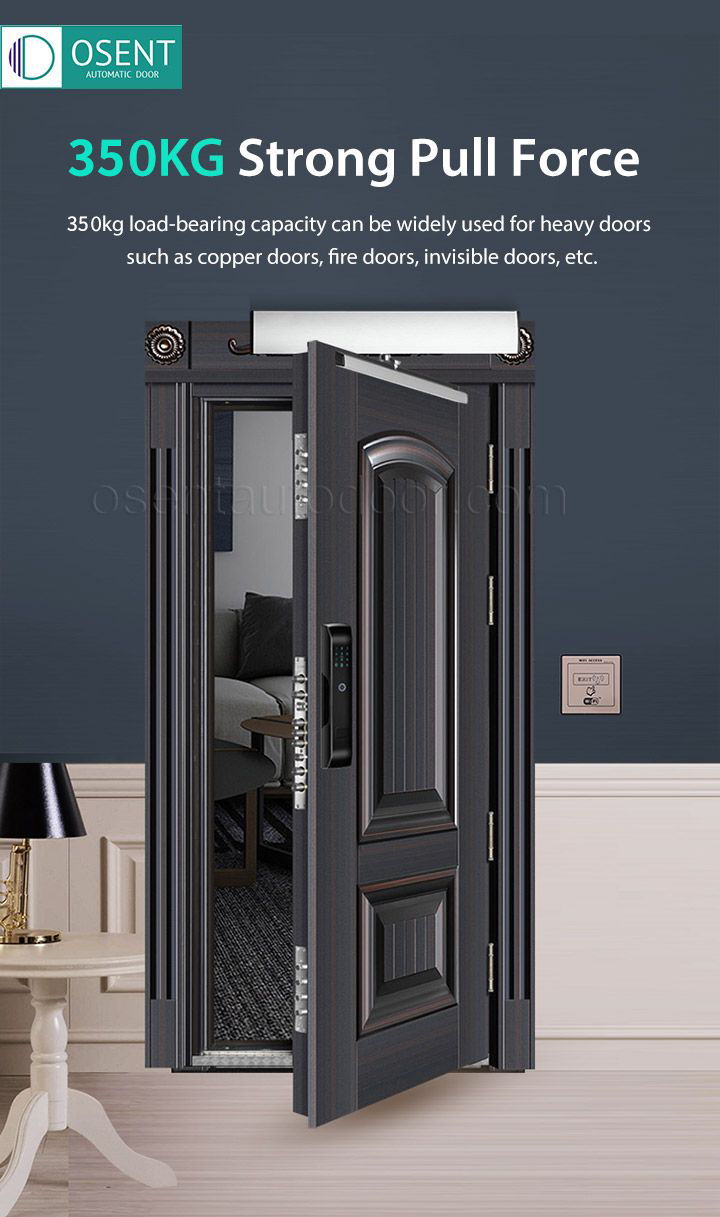 Internal structure of Automatic swing door opener SW500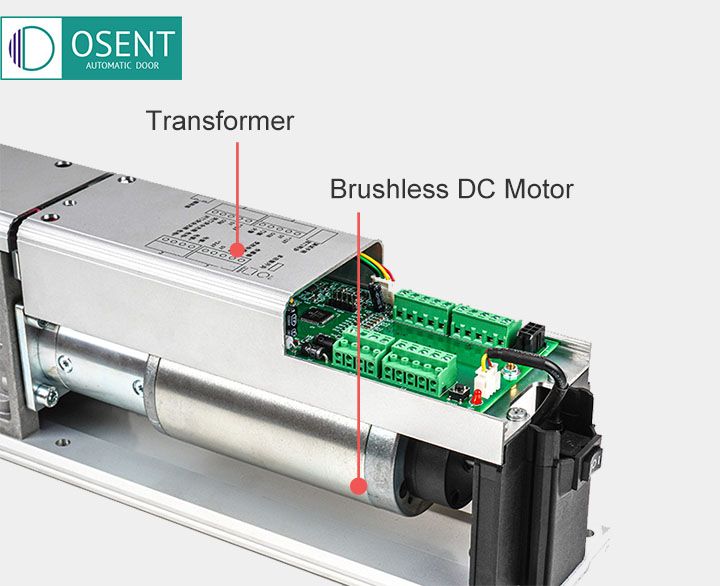 The brushless DC motor is made of aluminum alloy material, strong and sturdy. It has a sealed structure and no oil leakage. Overload protection can easily handle high-frequency operation.
product showcase video
installation video
installation video
TECHNICAL SPECIFICATION
SW500

Max.Weight of Door Body

350kg

Opening Angle
80~100°

Opening and Clothing Speed

3~7s (adjustable)

Holding Time

0.5~30s

(adjustable)

Power Input

AC220V ± 10%, 50/60Hz

Power Consumption

100W (MAX)

Product Size

610*128*88mm

Drive arm
pull arm / push arm
Ambient Temperature
-20~+45℃
Drawing of Inswing and Outswing Opening Way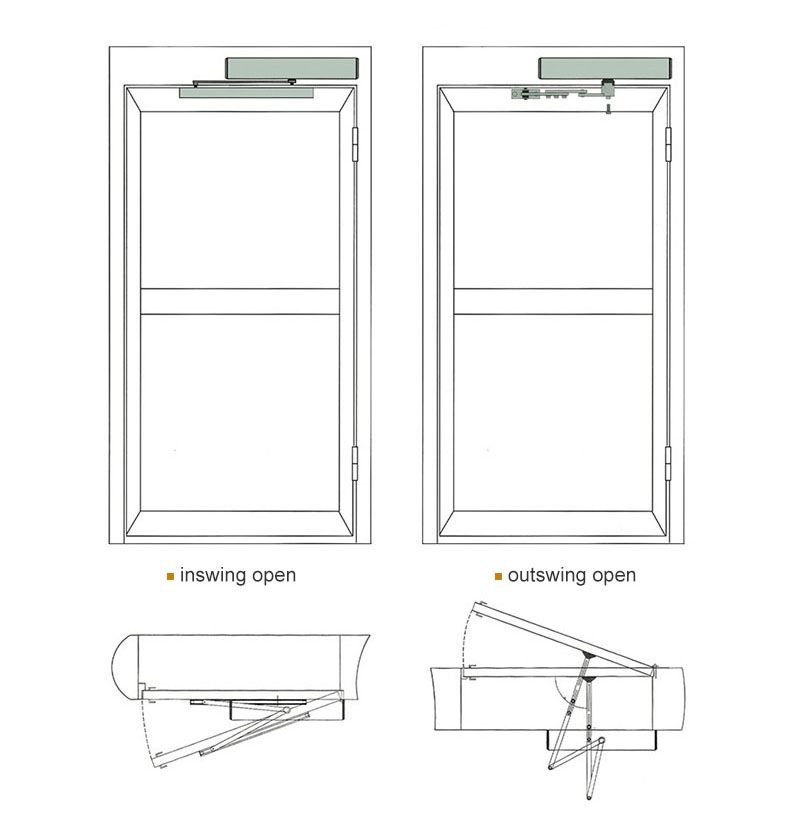 The SW500 heavy duty swing door operator is suitable for single leaf or double leaf.
Heavy duty swing door operator size
swing door opener projects
The automatic swing door opener is robust and durable, widely used in applications requiring heavy doors, such as residential and high traffic commercial buildings, banks, hospitals, office, washrooms, supermarkets, meeting room doors, the entrance of the administrative institution and some other public service area.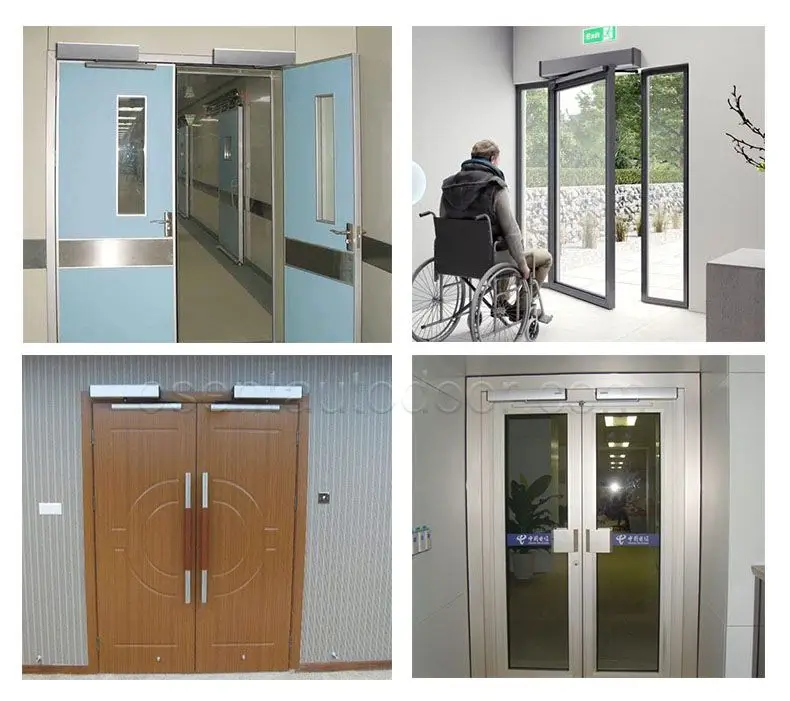 ---
Get a Free Quote
Please complete and submit the form below, We aim to respond to your email inquiry as soon as possible.