Due to the aging of your family members or, if you have a family member with limited mobility, it is really important to give them every type of assistance and convenience when it comes to accessing a door. We are having a busy lifestyle today and it is not possible always to assist them properly or to be around them always. But today the manufacturing industry has recognized this requirement and has designed ADA compliant door openers that assist them with their independence whenever they use a door.
Assists disabled people
Electric automatic door openers are designed to assist people with disabilities through the doors. These openers have truly made it easier for disabled individuals to open doors conveniently. They are the accessibility product and much like the elevator, stairlift, etc. They are a great helping option for disabled persons and the senior citizens who require assistance for moving around. These are legal devices that facilitate the unrestricted entry or exit from a commercial or residential establishment.
Optional Products
The Remote Control Handicap Door Opener DSW-100N has a High-strength aluminum alloy shell which is abrasion and corrosion-resistant.
The new integrated microcomputer controller will never cause the motor burnout caused by unstable voltage,it has more stable performance.
Debugging the code can be done only once, there is no need to repeat debugging like the old model.
The automatic swing door opener DSW-100N will automatically open and close the door when the power is off, it is safer in case of an emergency.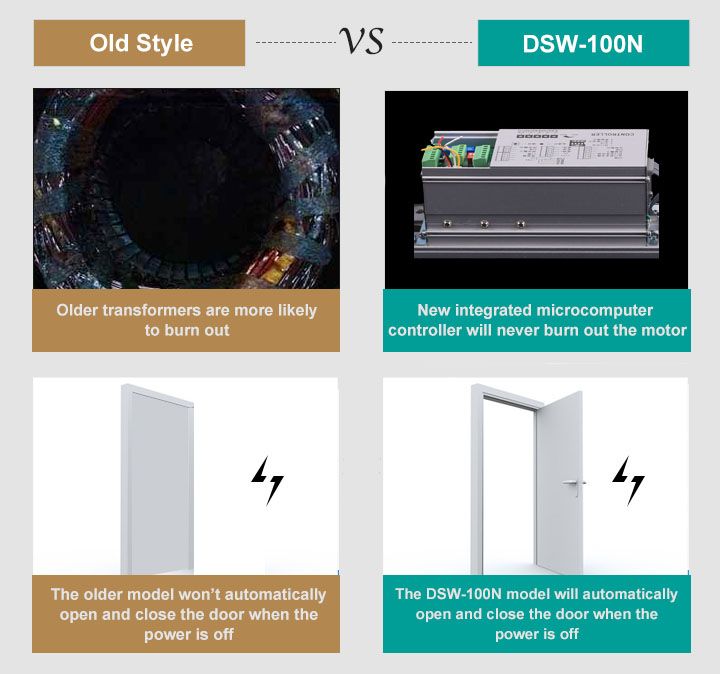 Internal Structure of ADA Compliant Electric Door Opener DSW-100N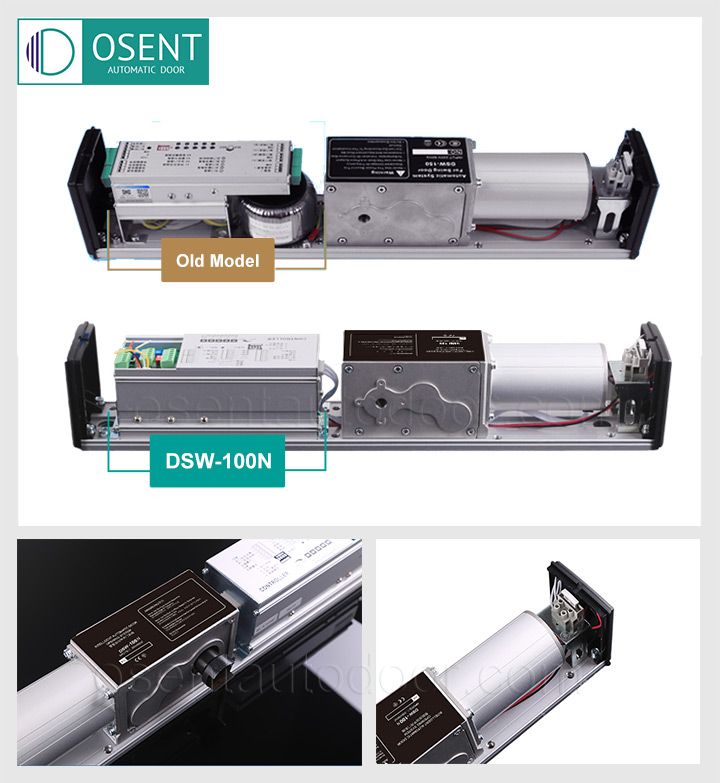 The remote controller uses a stainless steel panel with a protective cover and key chain.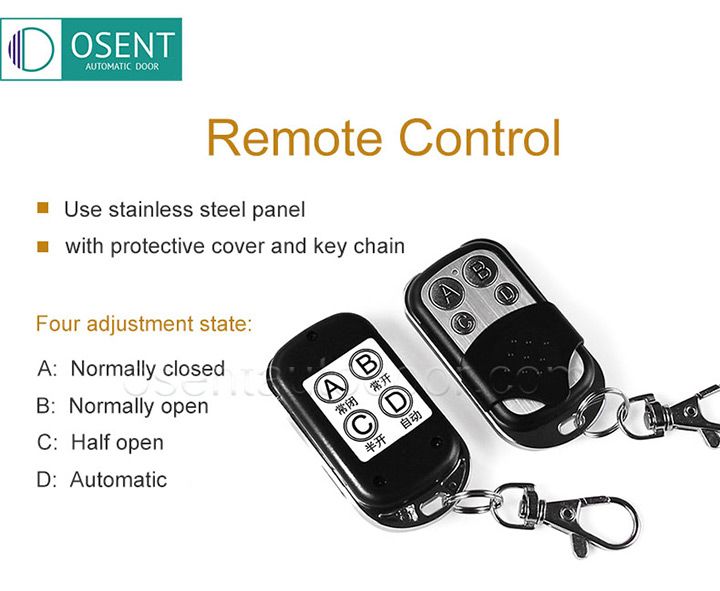 DSW-100N TECHNICAL SPECIFICATION
Door form
single door
Max.Weight of Body
100kg
Door Width
≤1200mm
Opening and Clothing Speed
3~7s (adjustable)
Holding Time
1~30s (adjustable)
Power Input
AC220V/110V , 50/60Hz
Product Size
540×95×82 (mm)
Product weight
6.5kg
Drive arm
push arm / pull arm
INSTALLATION
Mechanism
Available with accessories
These types of door openers are best for commercial and residential use. They perform in a specific manner and come with diversified optional accessories. Some of the manufacturers offer the new age unit that runs by electric.
State of the art mechanism
ADA Compliant Electric Door Opener can make your life easier. With the state of art mechanism, these door openers can perform complex functions without effort from you. They come with remote control; you can send a signal and the main unit will read that. It may send signals to activate the distinct driver mechanism used in the device and will pull the door to close or open.
These devices are easy to use. A disabled person will not be able to put pressure to open a door and with these devices will not make you waste your effort and time. It is inconvenient to use manual mechanisms, especially if you are in a hurry to leave your home. By updating your home with a new age ADA Compliant Electric Door Opener there is no necessity to waste minutes wasted on struggling with opening your door. Your doors will automatically open after pressing on its remote control buttons. It is a user-friendly system and your elderly family member or disabled friend will never feel confused about controlling its main functions while they are trying to open it or close.
Require very little maintenance
The best part about the devices is they do not need a lot of maintenance. Most of the service providers also offer 2-3 years of warranty. You don't need to worry about the charges of different technical repairs. You w also save money from its low needs for maintenance, so you will hesitate to invest in the high-quality features of the devices.
Reasonable
These devices are not much pricey but come at a reasonable price. So when you are looking for a safety device for your elderly members, you can buy these electric devices by sending emails to us.