OSENT Z20 is an automatic folding door System. The door can be folded to save space and maximize the opening width. With the hampered rebound technology, the door will stop and open immediately to ensure safety when encountering an obstacle.
Maximum Open Width.
Thickened aluminum alloy rail.
Quick installation and easy maintenance.
Hampered rebound technology can avoid the injury.
Features
Aluminum alloy door body + Tempered glass. Driven by a two-unit system, suitable for various sensors.
Quiet, safe, flexible, beautiful and tight. In a narrow space, when the door is folded, the narrow doorway will suddenly open up.
The smooth opening and closing of the automatic door can provide a comfortable access space.
Do not require door storage space, and get the best door opening in a limited space.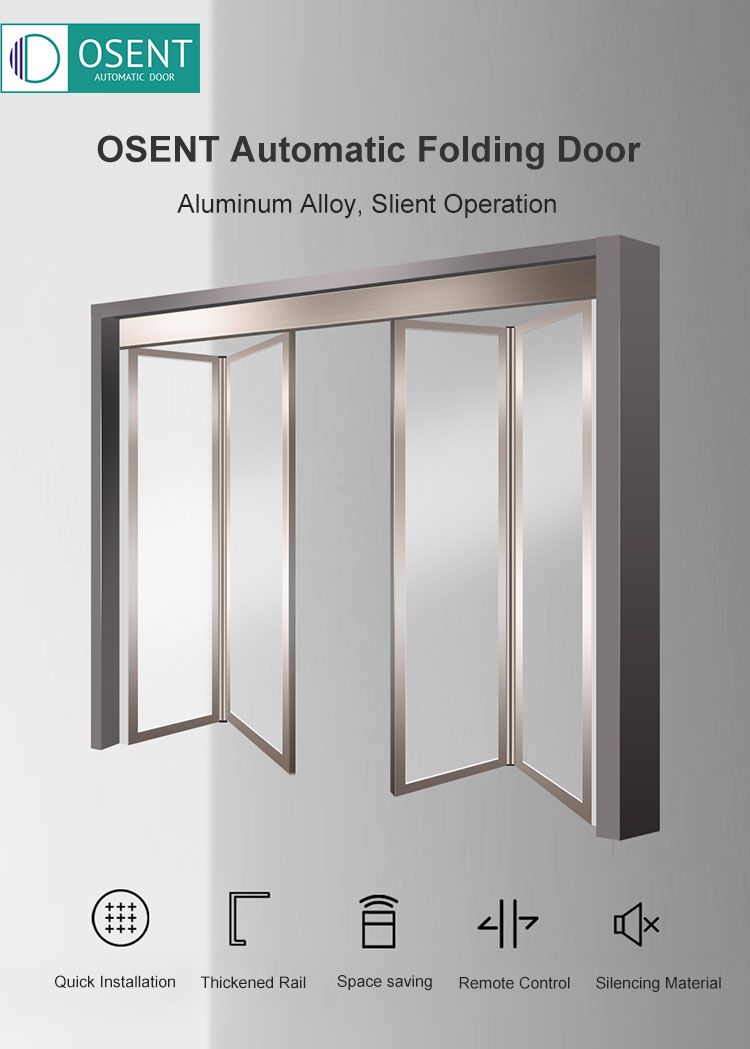 Video on youtube: OSENT Electric Folding Door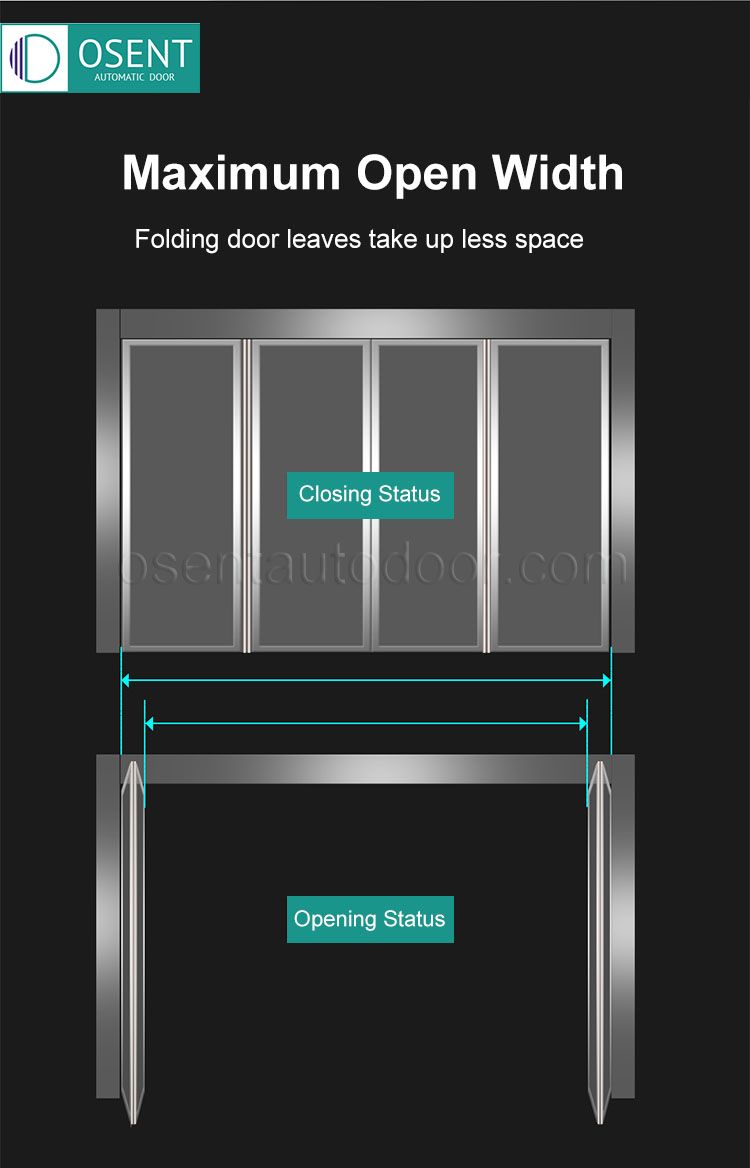 The automatic folding doors can be opened by a remote controller over a long distance.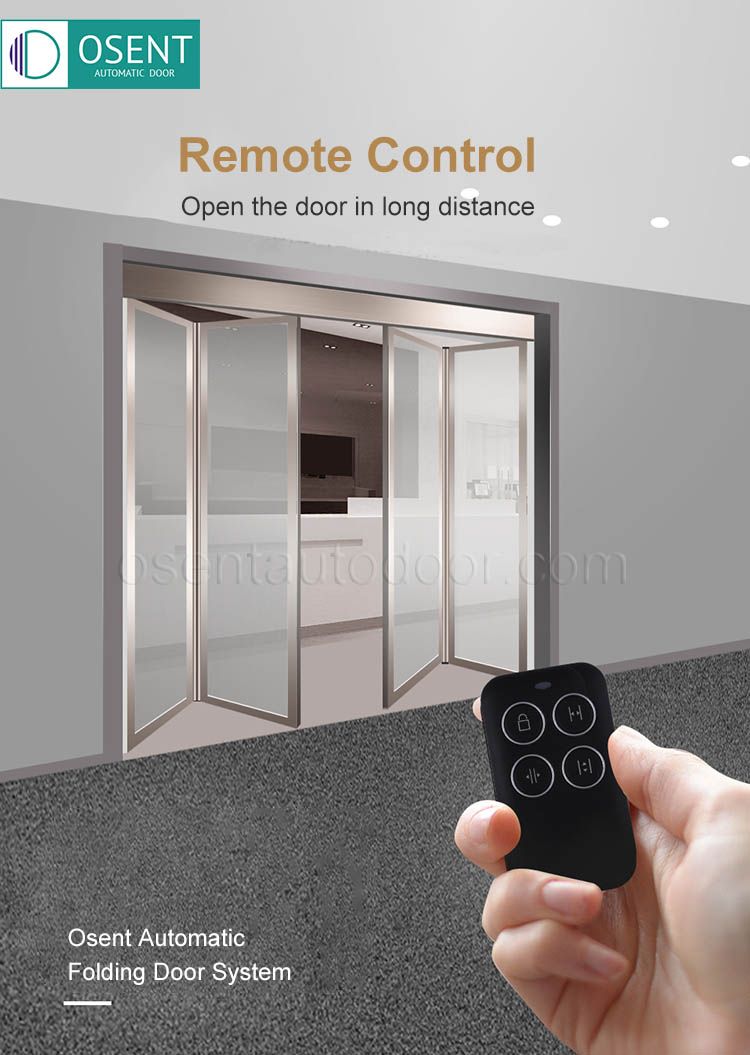 TECHNICAL SPECIFICATION
| | |
| --- | --- |
| | Z20 |
| Max. Door Width | 0~60s |
| Power Input | AC220V±10% 50~60HZ |
| Holding Time | 1~30s |
| Opening Time | 3~7s |
| Motor Power | 100W |
| Operating Temperature | Operating Temperature |
Automatic folding door is useful in commercial, industrial and retail areas. It is quite ideal for doorways with limited space to accommodate swing or door to slide. Often, it is termed as 'space saver' door, since minimum clear opening is occupied and in depth, extremely little. For passageways, narrow door openings and at restricted space it is found suitable. Automatic folding door can be found in 2 & 4 leaf versions. It can also be customized to provide that perfect fit and is available in variety of finishes.
---
Get a Free Quote
Please complete and submit the form below, We aim to respond to your email inquiry as soon as possible.