Appeal to smart automatic technology has become an important part of contemporary people. It is a really key component of our lives. Technology is everywhere now and it is changing our lives every moment. In one word, with new inventions and products, this is surely making our lives easier. The remote control door opener is surely a life-changing invention in the world of technology. These types of openers are good to use in the home where there are aged people or handicap people. It is not possible always for others of staying at home or taking care of the people and helping them to open and close the doors. The Remote Control Handicap Door Opener is the easier option and they can use them conveniently to open and close the door without any help of others.
Option products
The Remote Control Handicap Door Opener DSW-100N has a High-strength aluminum alloy shell which is abrasion and corrosion-resistant.
The new integrated microcomputer controller will never cause the motor burnout caused by unstable voltage,it has more stable performance.
Debugging the code can be done only once, there is no need to repeat debugging like the old model.
The automatic swing door opener DSW-100N will automatically open and close the door when the power is off, it is safer in case of an emergency.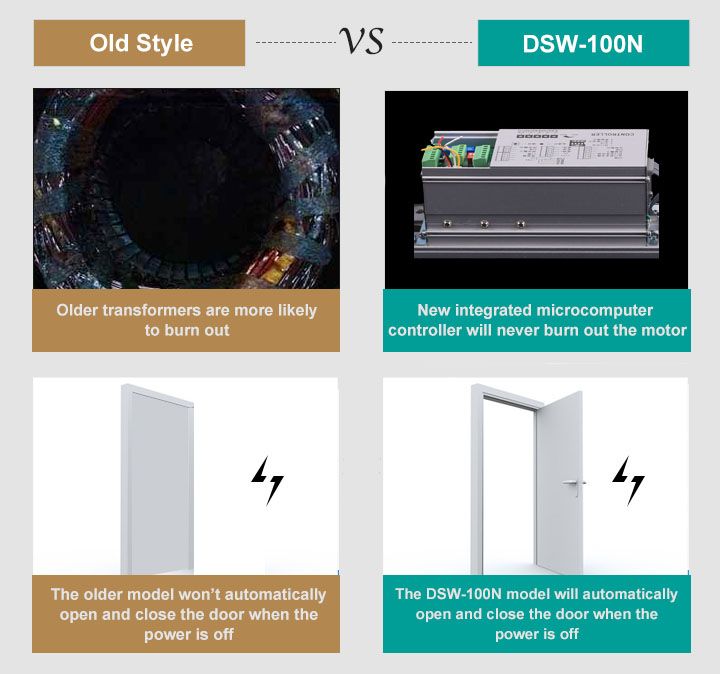 Internal Structure of Remote Control Handicap Door Opener DSW-100N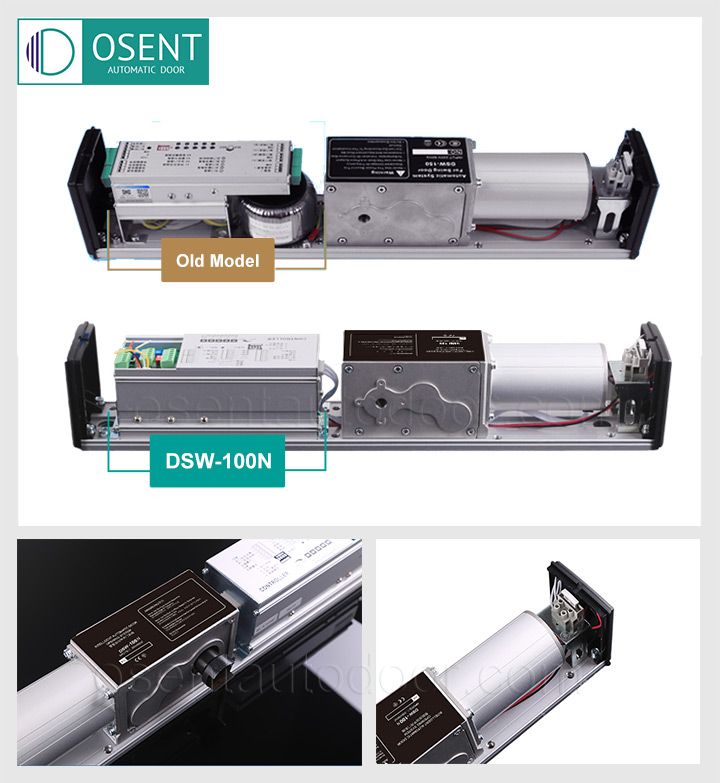 The remote controller uses a stainless steel panel with a protective cover and key chain.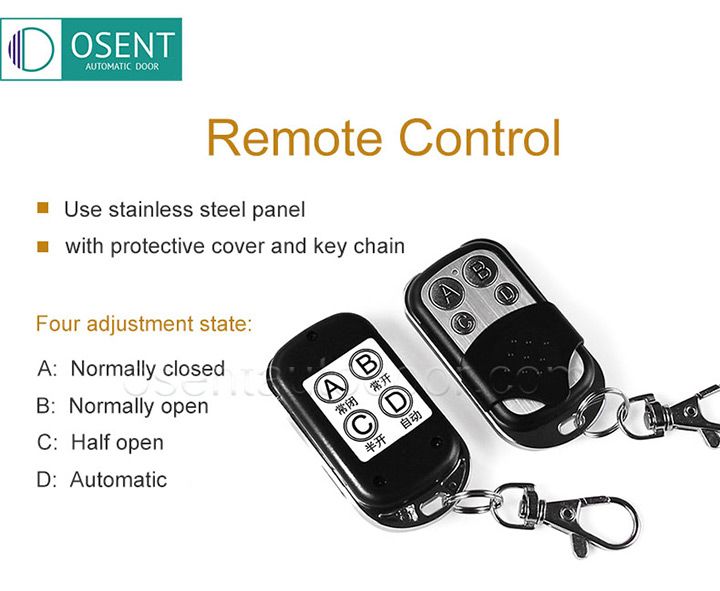 DSW-100N TECHNICAL SPECIFICATION
Door form
single door
Max.Weight of Body
100kg
Door Width
≤1200mm
Opening and Clothing Speed
3~7s (adjustable)
Holding Time
1~30s (adjustable)
Power Input
AC220V/110V , 50/60Hz
Product Size
540×95×82 (mm)
Product weight
6.5kg
Drive arm
push arm / pull arm
INSTALLATION
Mechanism
These openers can be easily operated by using a remote control. These have the optional push button that allows the door to open itself when the button is pressed. There is an optional Go and push button that allows the individuals to push the doors to about three inches. After that, the door will open automatically. Most of these door openers use electricity for the operation. There is also the battery backup that takes the charge in case of power failure. You can also decide on the closing and opening interval of the door as it comes with the adjustable opening speed. Even you can turn your already existing swing door to automatic doors without altering the door frames even.
Video on youtube:
How to use it?
With the help of a smart technology remote control, it is quite easy to open and close the door from a far distance. These doors are also very easy to use. Automatic door openers are the new age smart technological innovation. They are considered now as one of the best and new breakthrough options in making easier the lives of many handicapped people. One can save time with these smart automatic door openers when they are used in different offices and homes. They are reliable and also very economical, and these help in improving the quality of our life of the physically challenged people by imparting them a higher level of independence.
Especially for disabled people
Remote Control Handicap Door Opener is a special device because a person doesn't need to leave their place to open or close the door. They are time-saving and easy to use. These are a specially designed opener that is perfect for the people who cannot move easily from one place to another.
They come with manual and automatic style both. You can open the door with very little pressure at the manual mode. You can also close it easily with an easy operation method that is perfect for pedestrians or handicapped people. There are also extra push buttons to use at the automatic mode. They are a secure option for elderly people and have great use in hospitals, offices and even in houses and known for convenient use.
Projects
---
Get a Free Quote
Please complete and submit the form below, We aim to respond to your email inquiry as soon as possible.