Introduction
The SW100slim is a new upgraded transformer-less drive that offers a wider range of supply power voltages. It is a surface mount automatic swing door opener that provides convenient access for all the people. It can be quickly connected to the existing normal doors effortlessly and widely used in residential and commercial buildings. It can help the disabled to access without barriers. The SW100slim automatic swing opener received ISO 9001:2008 certification and CE certification for its high standard of quality and performance.
Door weight up to 100kg per
Intelligent controller.
For doors that swing-in or swing-out.
High security
Features
Automatic swing door openers provide extensive convenience and help the disabled or the elderly to access without barriers. It can accommodate various applications with the help of optional functions. The door system can be easily opened by pushbutton, wireless remote, or access control system. The convenience and safety offered by the automatic door system can make life easier and more comfortable.
Easy installation and effortless maintenance.
Can be integrated with the access control system.
Can Stop and reverse to avoid injury when an obstacle is detected.
Can be installed in your home and public places.
The Silent and stable operation makes you feel comfortable.
The automatic swing door opener DSW-100N has a High-strength aluminum alloy shell which is abrasion and corrosion-resistant.
The new integrated microcomputer controller will never cause the motor burnout caused by unstable voltage,it has more stable performance.
Debugging the code can be done only once, there is no need to repeat debugging like the old model.
The automatic swing door opener DSW-100N will automatically open and close the door when the power is off, it is safer in case of an emergency.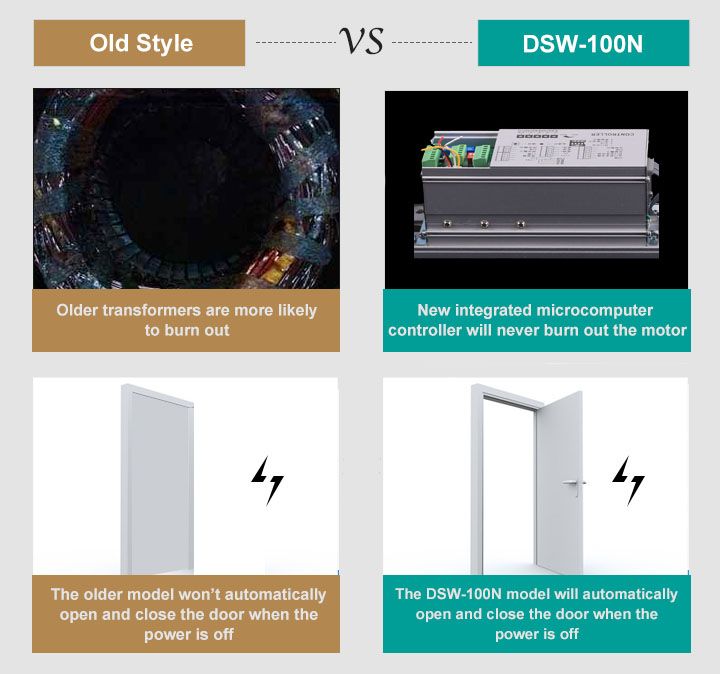 Internal Structure of Automatic Swing Door 0pener DSW-100N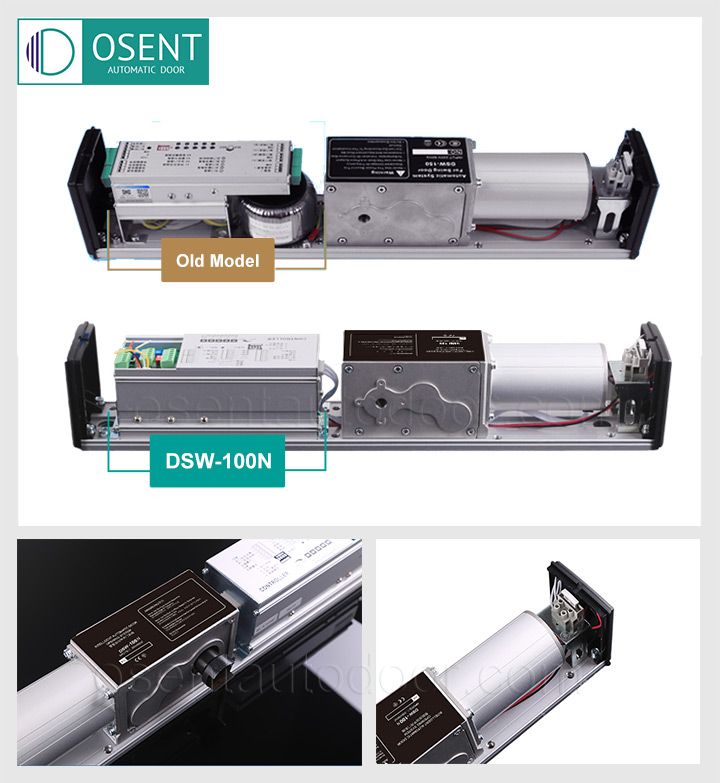 The remote controller uses a stainless steel panel with a protective cover and key chain.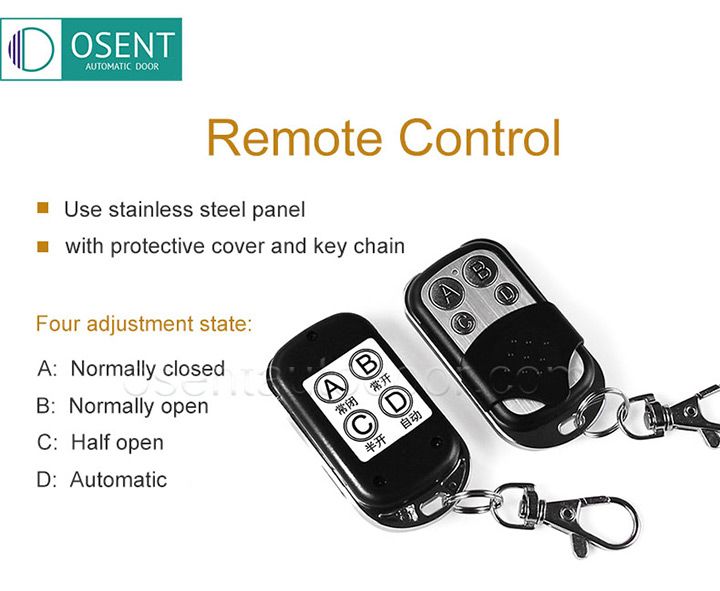 product showcase video
installation video
installation video
TECHNICAL SPECIFICATION
Door form
single door

Max.Weight of Body

100kg

Door Width

≤1200mm

Opening and Clothing Speed

3~7s (adjustable)

Holding Time

1~30s

(adjustable)

Power Input

AC220V/110V , 50/60Hz

Product Size

540×95×82 (mm)

Product weight

6.5kg

Drive arm

push arm / pull arm
INSTALLATION
swing door opener projects
The automatic swing door opener is widely used in residential and high traffic commercial buildings, such as bank, hospital, office, washroom, supermarket, meeting room door, the entrance of the administrative institution and some other public service area.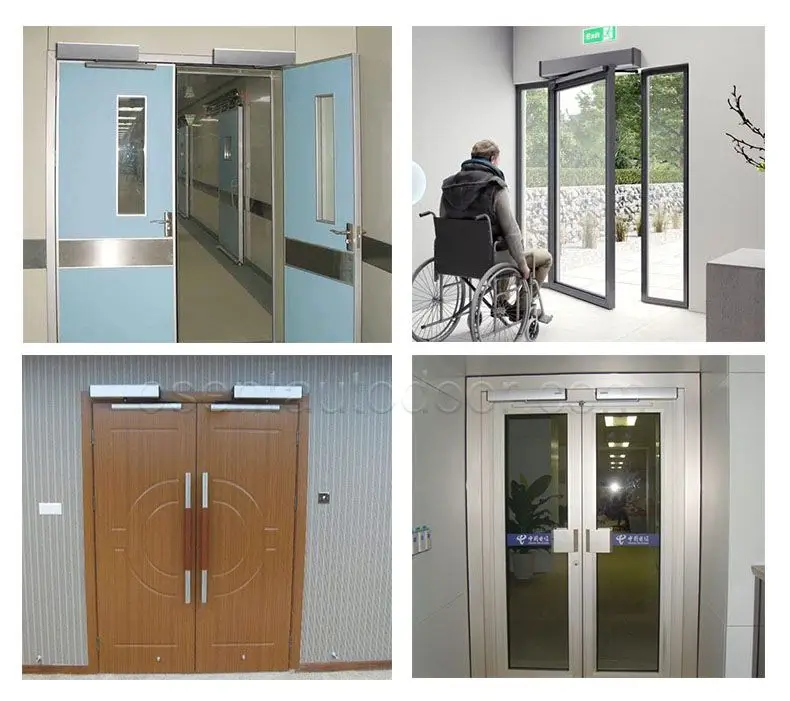 ---
Get a Free Quote
Please complete and submit the form below, We aim to respond to your email inquiry as soon as possible.